We take ordinary people and help them achieve extraordinary things.
Welcome to Unity Foster Care.
We are Unity Foster Care!
Established in 2015, Unity Foster Care helps wonderful people, like you, to become foster carers for children across Yorkshire & the North East.
We provide unparalleled support to our fostering families; including full training, a great fostering allowance and 24/7 support from your Supervising Social Worker!
With thousands of young people placed in care every year, it's our job to find them a safe, stable home to grow in. Will you help?
Interested in becoming a foster carer?
If you're ready to start your fostering journey or have a have a question about becoming a foster parent, just send us a message or call 0333 77 22 333 to talk to our team!
A quick guide to fostering!
Fostering provides a safe, stable and caring home for children who are unable to live with their birth parents. From newborn babies to teenagers, thousands of young people are placed into care every year, increasing the demand for foster carers across the UK.
Ultimately, fostering is about protecting the welfare of a child in need. It's about being a mentor to someone who has had a difficult start to life, and giving them the best possible chance at a brighter future. You can make a difference to a young person's life by applying to foster a child!
The role of a foster carer is about providing security and guidance to a young person in need. You'll be their foster parent, friend, mentor and advisor - all wrapped in one!
As well as a home to live in, you'll also provide financial and emotional support to your foster child, and help them in whatever way they need. This may be homework, new clothes or even just as a friend to talk to when they're upset.
Working with your Supervising Social Worker, you'll ensure your foster child feels safe and secure in their new home. You'll also be responsible for taking them to school/college and keeping a diary of their daily activities, so your SSW and the Local Authority can make sure your foster child is settled and flourishing in their new environment! 
Anyone can become a foster carer! As long as you're over the age of 25 with a spare bedroom and a UK citizenship, you're eligible for fostering! 
Unity Foster Care are an inclusive agency and welcome all applicants, including single parents, senior couples and members of the LGBTQ+ community!
Yes! We understand that welcoming a foster child into your home can have a financial impact. As a guide, we offer between £350-£750 per week when your placement starts. As well as our very generous allowance, we provide free training and regular social events to say thanks for all your hard work!
You can find out more about our fostering pay by visiting our fostering pay and allowances page!
The average application takes between 4-6 months to complete, but can differ depending on the situation. However, we like to get you to our fostering panel in the shortest time possible.
There are several stages to the application process, including:
Telephone screening/h

ome visit

Home assessment

References & checks

Fostering panel

Final decision
You can find out more about the process of becoming a foster carer here!
We'd recommend starting your application as soon as possible to get the ball rolling!
Here's what our carers say about us...
The 24/7 support has been great. The training provided was brilliant - but occasionally your child can throw a curveball - so having an expert on hand to get in touch with at all times brings peace of mind. I have loved working with my Supervising Social Worker; she is so friendly, knowledgeable and forever there to support me. Thanks so much for everything you've done for me and my family!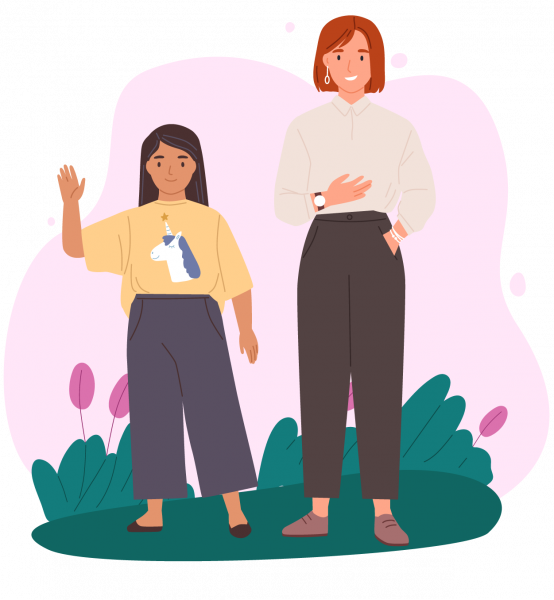 Location, location, location!
With offices in Leeds and Newton Aycliffe, we're proud to work with amazing foster carers in Yorkshire & the North East! We're currently recruiting in:
...and surrounding areas!