Covering Yorkshire & the North East, Unity Foster Care is a child-focused fostering agency with a proven history of providing high quality support to both the foster carers and our team!
With flexible working, generous pay and excellent support, joining Unity Foster Care couldn't be easier! Just check out the job descriptions below, and send your CV!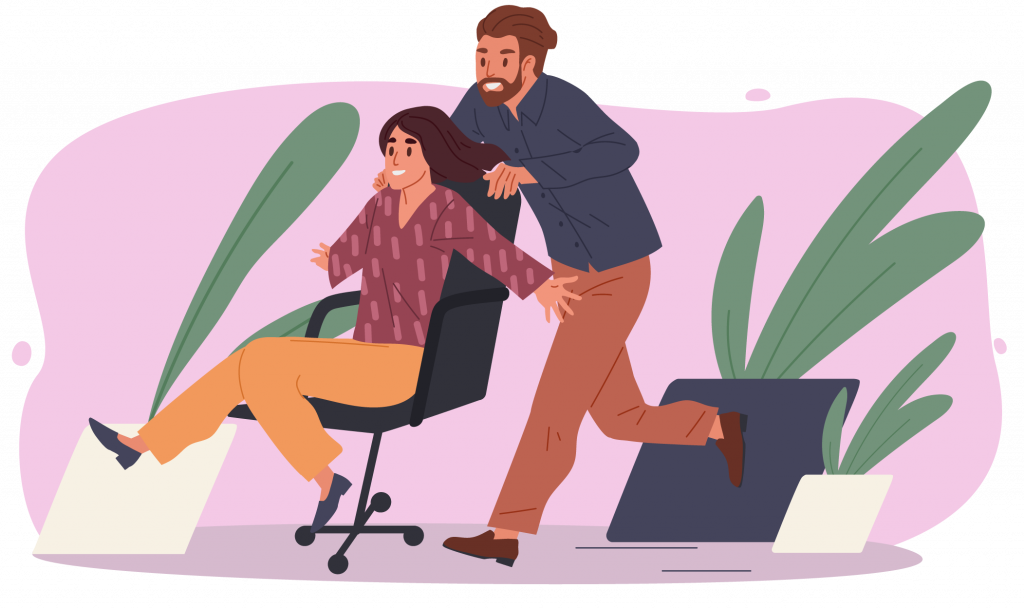 Current vacancies at Unity Foster Care!
Supervising Social Worker - Teesside
We are looking for a committed and dedicated Supervising Social Worker to join our team based in the Teesside area. The area covered will include Darlington, Middlesbrough, Stockton on Tees, Hartlepool, and Redcar & Cleveland. There will be occasional travel to our Head Office in Leeds. You must hold a Social Work Degree, or DipSW qualification; and have 3 years post qualifying experience. We offer a salary up to £37,000, based on experience, plus a car allowance, and out of hours allowance.
Main duties include:
responsibility for delivery, quality and ensuring the Agency works towards the highest standards at all times.

Liaising appropriately with placing authorities and other professional services to ensure a child's care plan is followed through.

Undertake annual foster carer reviews and present to the Agency's fostering panel in accordance with policies and procedures.

Manage a caseload of approved foster carers and foster carers going through the assessment process.

Provide day to day support to foster carers

Obtain and review feedback from foster carers and LAC regularly

Participate in the matching process for potential placements and potential foster carers

Participate in skills to foster training where appropriate and requested to do so by senior management

Completion of Form F assessments where viable.

Participation in the delivery of in-house training and foster carer support groups and forums.

Participate in the out of hour's duty rota.

Provide placement reports within the required timescales set out by your line manager

Participate in collating evidence with your foster carers in order to complete the Training Standards Development portfolio

Ensure all foster carers that you are responsible for, are adequately trained and have up to date training plans.

Operate at all times according to Unity Foster Care's policies and procedures.

Keep and maintain appropriate records of all work undertaken. This includes recording on our database, ensuring all correspondence between yourself and professionals and service users are recording efficiently and to a high standard.

Go above and beyond for the children and the foster carers in the placements you are supervising.

Be able to manage one's own time and be aware that flexible working hours will sometimes be essential.

Attend supervision, team meetings and staff days and prepare adequately.

Set a good example in terms of dress, punctuality and attendance

Be proactive in matters relating to child protection (Safeguarding), and health and safety.

Report any concerns efficiently to you line manager or a senior manager.

Be responsible for your own professional development.

Be conversant with legislation in relation to confidentiality; specifically, GDPR.

Assist with fostering events such as consultation and participation days.
All government guidance is followed.
Due to our continued success in recruiting foster carers, we are looking to increase our pool of Form F Assessors across the Yorkshire and North East regions!
Our Form F Assessors receive ongoing support, supervision and opportunities for practice development.
To become a Form F Assessor, you'll need:
• To be a qualified social worker
• At least three years post qualification experience of undertaking relevant assessment work, preferably fostering assessments
• A good knowledge of the fostering regulations, child care law and safeguarding issues is essential
• You will be able to demonstrate excellent verbal and written communication skills
• You will need to be flexible and have the capability to use your initiative and work under pressure to ensure deadlines are met and to enable the smooth running of our agency
• Be registered with Social Work England (SWE)
• To be on the DBS update service or willing to have a new DBS undertaken
• Have relevant insurances
• Have your own transport and be willing to travel
• You will be required to undertake statutory and company checks as part of the recruitment process
We offer competitive fees of £2,250 per assessment, as well as mileage expenses. We also offer an additional bonus of £250 if you are able to complete an assessment within an agreed timeframe!
We're looking for caring, considerate and passionate people to join our team of foster carers! With vacancies in Yorkshire & the North East, you could help change a young person's life by becoming a foster parent with Unity Foster Care!
We offer our foster carers a generous allowance of £350-£750 per week, plus excellent training, 24/7 support and regular social events!
Find out more about being a foster carer here, and when you're ready to apply, just get in touch! 
As a rapidly expanding independent fostering agency, we're always on the lookout for amazing people to join our team! If your job role isn't listed but you think you'd make a great addition to our team, just send your CV using the form below!
Why work for Unity Foster Care?
We offer hybrid working to all our employees, so you can enjoy a flexible home-working environment!
From our Employee Assistance Programme to frequent rewards, we offer unparalleled staff benefits!
We help our employees develop their skills by providing free regular training and courses!
Start your application with Unity Foster Care!