Covering Yorkshire & the North East, Unity Foster Care is a child-focused fostering agency with a proven history of providing high quality support to both the foster carers and our team!
With flexible working, generous pay and excellent support, joining Unity Foster Care couldn't be easier! Just check out the job descriptions below, and send your CV!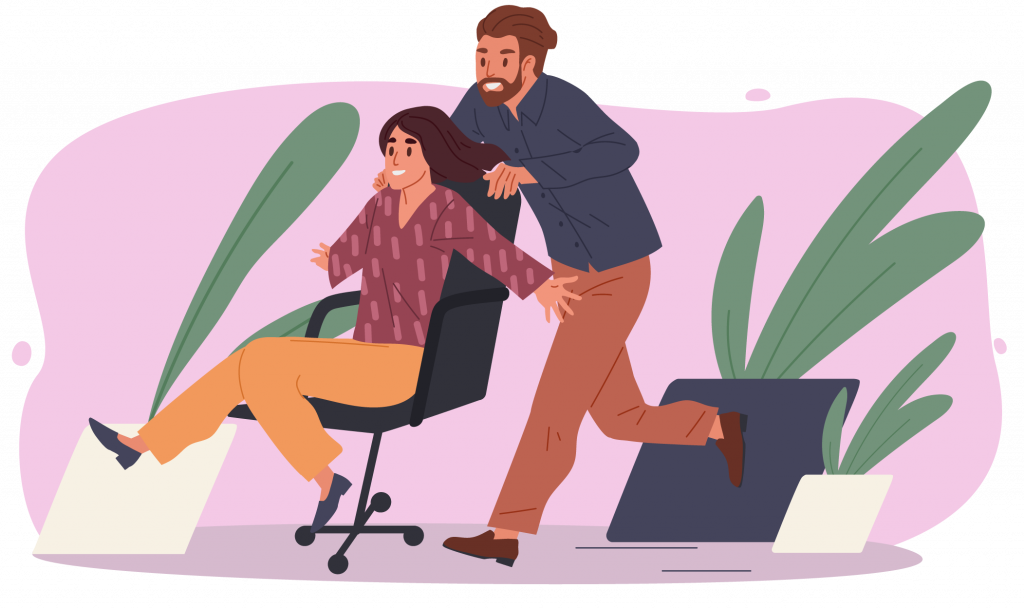 Current vacancies at Unity Foster Care!
JOB DESCRIPTION - PANEL MEMBER
To consider whether individuals and couples have the capabilities and skills to care for children and young people.
Location
Unity Foster Care, First Floor 4340, Park Approach, Thorpe Park, Leeds. LS15 8GB.
 Knowledge
Understanding of the purpose and function of a Fostering Panel. An awareness of the diverse range of foster families and their potential for meeting children's needs. An appreciation of the effects of separation and loss on children and of child development
 Experience and qualifications:
Panel members will have one or more of the following
Experience, either professionally, personally or both, of the placement of children in foster families or of children being cared for away from their birth family. An understanding of what constitutes a "good carer" and what constitutes a "good placement" for a child. A relevant professional qualification.
Abilities
Good communication and listening skills.
The ability to read, process and analyse large amounts of complex and sometimes distressing information.
The ability to make an assessment and to form a view, based on the written and verbal information presented to Panel, and the confidence to articulate this at Panel.
The ability to work co-operatively as part of a multi-disciplinary team.
The ability to use personal and/or professional knowledge and experience to contribute to discussions and decision making in a balanced and informed manner.
Have a keen eye for detail.
Have an excellent level of literacy and numeracy skills.
Show a commitment to safeguarding and promoting welfare of children and young people.
Show the upmost regard for confidentiality.
Be available for at least four Panel meetings per year.
 Attitude
A willingness to be reflective and open to continued learning and development.
 Job description and responsibilities
To read Panel papers thoroughly before the meeting.
To attend Panel prepared to contribute to discussion and the making of a recommendation.
To attend the Panels which have been agreed between yourself and the Agency promptly and on-time.
To address diversity issues and promote anti-discriminatory practice.
To maintain confidentiality of all Unity Foster Care information.
To participate in induction and Panel training.
To participate constructively in an annual appraisal of performance.
To comply with Agency policy and procedure in relation to all matters.
JOB DESCRIPTION - Independent Social Worker Form F Assessors
Salary: Competitive Rates
Location: Leeds/Darlington
Unity Foster Care an Independent Fostering Agency are looking for self-employed Form F assessors to join their growing team!
Mileage paid
Enhanced DBS required
Recognised professional social work qualification. (DipSW or equivalent) required
Social Work England registration
Good knowledge of Child Care legislation which includes the Children Act 1989, Fostering and Adoption Act 2002, the National Minimum Standards for Fostering Services, and Fostering Services Regulations.
You will ideally have experience in completing Form F Assessments, however as our experienced team will provide support and guidance throughout both the assessment process and Panel presentation, we also welcome applications from all social work qualified professionals with sound assessment skills and a strong safeguarding background.
For further information apply today and our team will be in touch to talk you through the role!
We have vacancies available in the following areas:
As a rapidly expanding independent fostering agency, we're always on the lookout for amazing people to join our team! If your job role isn't listed but you think you'd make a great addition to our team, just send your CV using the form below!
Why work for Unity Foster Care?
We offer hybrid working to all our employees, so you can enjoy a flexible home-working environment!
From our Employee Assistance Programme to frequent rewards, we offer unparalleled staff benefits!
We help our employees develop their skills by providing free regular training and courses!