At Unity Foster Care, we pride ourselves on being an inclusive, welcoming agency focused on providing high quality care to children in need. As an LGBTQ+ friendly fostering agency, we want to encourage everyone interested in becoming a carer to apply!
If you're over the age of 25, have a spare bedroom and a UK citizen, we'd love to help you become a foster carer! Just start your application online, or give us a call on 0333 77 22 333 today!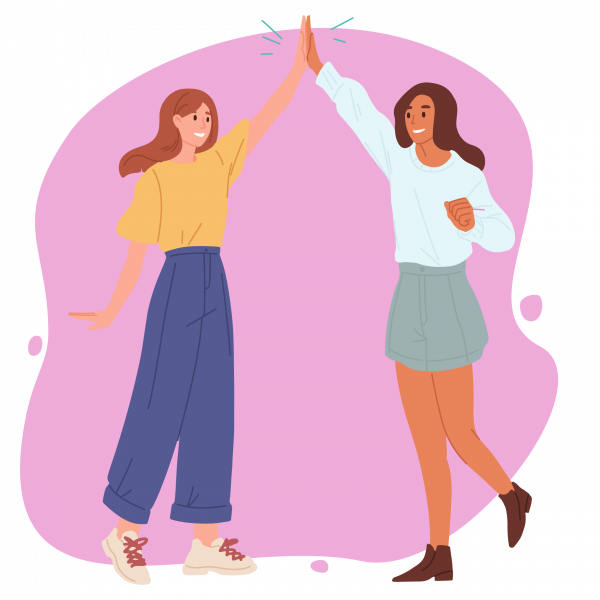 Every year, thousands of children are placed into care with the hope of finding a new, loving home to grow in. Foster care is designed to provide vital support to a child who can no longer live with their birth parents, and help keep a level of stability in their lives.
As a foster carer, you'll play an integral role in the positive personal development of the foster child, and help them find security in their new home. From helping them with their homework to taking them on fun days out, you'll treat your foster child in the same way you would treat your own children: with care, love and respect!
Anyone over the age of 25 with a spare bedroom and a UK citizenship has the potential to become a foster parent! If you're a kind, caring person with time to look after a child in need, we want to hear from you!
As a member of the LGBTQ+ community, we want to reassure you that Unity Foster Care is a friendly, welcoming agency and are proud to already represent amazing LGBTQ+ foster carers!
Why choose Unity Foster Care?
We provide FREE training and courses to all our carers, so you feel confident and ready to care for a foster child!
Unity Foster Care are proud to be an LGBTQ+ ally and welcome you to join our friendly fostering community!
By choosing to foster with Unity Foster Care, you'll receive a generous allowance of £350-£750 per week!
Unity Foster Care offer many different foster carer placement types, including short-term, long-term, respite and parent & child placements - each offering their own financial reward and benefits! As a foster carer, you can decide which placement type works best for you, giving you complete control of your fostering experience!
Our Recruitment Officer will explain the different placement types at your home visit, but if you have any questions beforehand, just get in touch!